In the last year, I have picked up a group of 4 Atlas ACF hoppers, a Micro-Trains PS2 3-Bay "High Side" and a BLMA PS2CD 4000.
The Atlas hoppers are now on their Train Man line, but the4 that I have are all US built and came with Rapido couplers. All that I have done to them is swapped out the couplers to Unimates. These models have thick roofwalks and the molded details are clunky. The ladders are built to withstand being played with by my 7 year old. These are great 3 foot models due to thick details, a lack of brake details and thick seam lines. With a current MSRP of $10.95, they make real good cars for bulk trains. These models are based on 1971 prototypes.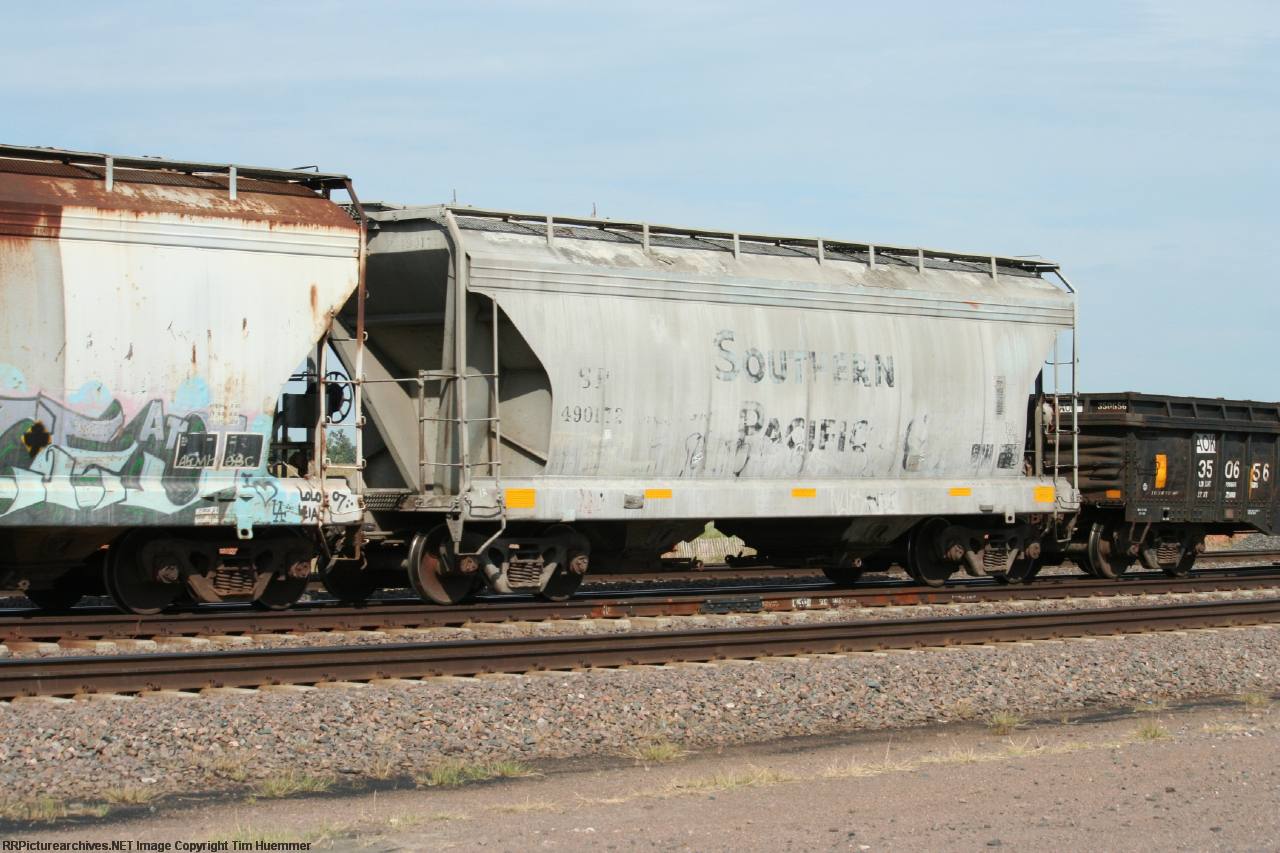 The Micro-Trains PS2 hopper dates back to 1966, and it features many fine details. The roofwalk is a very thin, separately added detail piece. the molded details are great, much finer than the Atlas model, and there is basic brake details. My complaint is that the couplers are painted/molded in gray. The MSRP is $25.55
What can I say about the BLMA PS-4000 that has not been said? It is incredible, the new BLMA trucks look great. The details that are molded on incredible, the brake details are separate items and the etched brake platforms and roof walk are, well, perfect! There are even holes in the frame like the prototype. I just wish that I bought this car in 2009 so I could have got the other 2 numbers! My friend Ashley pointed out the paint on this car first. With an MSRP of $26.95, I don't know how they made a profit.